Convention and Leadership Training ConferenceMarch 18-21, 2021to be held virtually
Registration is now open.
Registration is open through Thursday, March 17th at 11:59 EDT. We kindly ask that all chapters notify the Convention Committee of their delegate selections and have their delegates registered no later than March 1, 2021. If you have any questions, please do not hesitate to reach out at convention@adps.org.
Convention 2021 is VIRTUAL.
The Alpha Delta Phi Society's Twenty-First Convention and Leadership Training Conference will take place virtually, from Thursday, March 18th through Sunday, March 21st, and there will be no cost to attend.
Convention business and educational programming will take place between the hours of 10am and 6pm EST. Social events will begin in the evenings. Check back here for updated information!
What is Convention?
Convention is the Society's largest annual event—and this year it will be the BEST! 
Alpha Delts from all of our chapters and affiliates will reunite (virtually!) for days of socializing, bonding, and networking.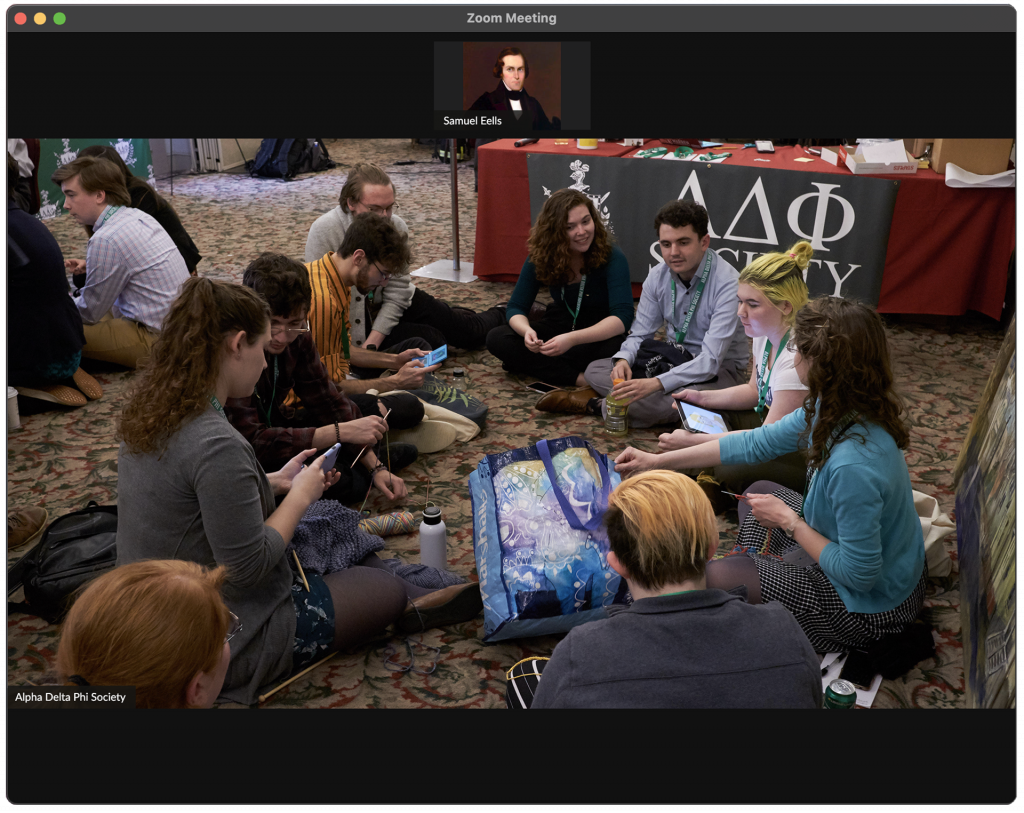 Convention includes workshops, educational speakers, and plenty of space for discussion. It gives siblings from all generations the opportunity to introduce and advocate for initiatives that will change our organization for the better. 
A highlight of the weekend will be the (virtual) Saturday Night Banquet, featuring an awards ceremony during which we announce the recipients of the Emerald and Pearl Award, the Society Order of the Sword and Spear, the Rising Star Award, and the Star and Crescent Award. The banquet also honors the winners of prizes from the Samuel Eells Literary and Educational Foundation Literary Competition.
Convention Timeline
Registration




Early January—Convention Registration Opens

Proposed Business, Reports, and Presentations




February 4—Proposed Business due to the Convention Committee

February 12—Reports and Presentations due to the Convention Committee

February 19—Proposed Business, Reports, and Presentations sent out to Convention Registrants

Open Space and Educational Workshops




February 25—Proposals due to Convention Committee

March 11—Topics and schedule send out to Convention Registrants

Convention and Board of Governors Meetings




March 18—Board of Governors Meeting

March 19—Convention Business, Educational Presentation, Workshops

March 20—Convention Business, Workshops, Awards Banquet

March 21—Board of Governors Meeting
Convention Safety Resources
As someone speaking in front of the whole convention or someone leading an open space, think critically about whether the content you are presenting could containing upsetting information or details and if so, preface the content with a content warning. If at any point during business or open space, you feel uncomfortable or need a mental break, please feel free to look on your phone or your computer, or step out of the room for any length of time.  No one is going to assume or judge anyone for leaving, there are any number of reasons you could be doing so.  This also applies if you are a delegate, just inform your alternate delegate that you are leaving.
RAINN Hotline: 800.656.HOPE (4673) and https://hotline.rainn.org
Chat online with a trained staff member who can provide you confidential crisis support.